Carl C. Schwan, C.P.A., M.B.A.
Executive Vice President, Chief Financial Officer and Director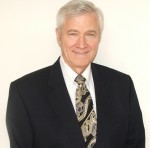 Mr. Schwan was elected a Director, Executive Vice President, Chief Financial Officer (CFO) and Treasurer in January 1998 and Secretary in March 1999. In August 1999, he began to devote part of his time to create CFO Services, LLC, a financial consulting firm that assists start-up companies needing specialized financial services. He continues to devote substantial time to the Company as Executive Vice President, CFO, Treasurer and Secretary.

Mr. Schwan brings to the Company extensive financial experience and 20 years of experience as the CFO of public health-care companies. His experience covers every major aspect of finance, public relations, bank relations and SEC reporting, primarily earned with rapidly growing firms transitioning from the private to the public markets. Mr. Schwan was the CFO for two highly successful initial public offerings (IPO), raising $80 million. In addition to his responsibilities for finance, Mr. Schwan has been responsible for an $11 million operating division and for the administrative functions of facilities, human resources, and management information systems. Before entering corporate finance, Mr. Schwan taught at Vanderbilt University, where he received the highest vote of graduating seniors for excellence in teaching, and served as an officer in the U.S. Air Force.
From 1993 to January 1998, he served as Senior Vice President, Treasurer and CFO of BioReliance Corporation, an international firm providing contract testing and manufacturing services to the biologics and pharmaceutical industries. BioReliance completed an IPO in 1997 (Morgan Stanley and Hambrecht & Quist, underwriters) with a "book" 14 times the shares offered. From 1991 to 1993, Mr. Schwan served as Senior Vice President and Chief Financial and Administrative Officer of North American Vaccine, a vaccine manufacturer, which after its IPO (Tucker Anthony, underwriter) led all companies on the American Stock Exchange in first year growth. Mr. Schwan served for 12 years as Vice President, Treasurer and CFO of Hazleton Corporation (now the largest division of Covance Inc.), an international firm providing contract testing, manufacturing, and clinical services to the pharmaceutical and chemical industries. He was a leading participant in several secondary offerings, the acquisition of several companies, and the sale of Hazleton to Corning, Inc. Mr. Schwan earned a Master of Business Administration with High Distinction, Phi Kappa Phi, from Cornell University (N.Y.), where he graduated first in his class. He obtained Bachelor of Mechanical Engineering and Bachelor of Arts degrees from Union College (N.Y.) and is a Certified Public Accountant (inactive) in Ohio. He is a founder of the CFO Forum of the High Technology Council of Maryland.

close window